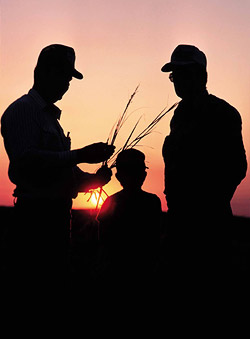 The Inter-County Contractors Association was founded in 1957 by several Lancaster County excavating contractors.
Most of these early members had started life as farmers. Later on as contractors, they were faced with both new-found opportunities and challenges. Their desire to learn, grow, and share common challenges led to the formation of this new trade organization.
Since then, the ICCA has grown to over 120 members strong.
Our meetings were first held in a member's office. Within a few years, they were moved to local restaurants for dinner meetings, a tradition that still continues today.
Early Members
Leroy Andrews
Milt & Ed Funk
Ed Stief
Martin Bros. Excavating
Jack & Jim Maser
Ben & Elvin Kreider
Roger Gerhart
Titus Musser
Elmer Musser
Barney Reifsnyder
Mervin White